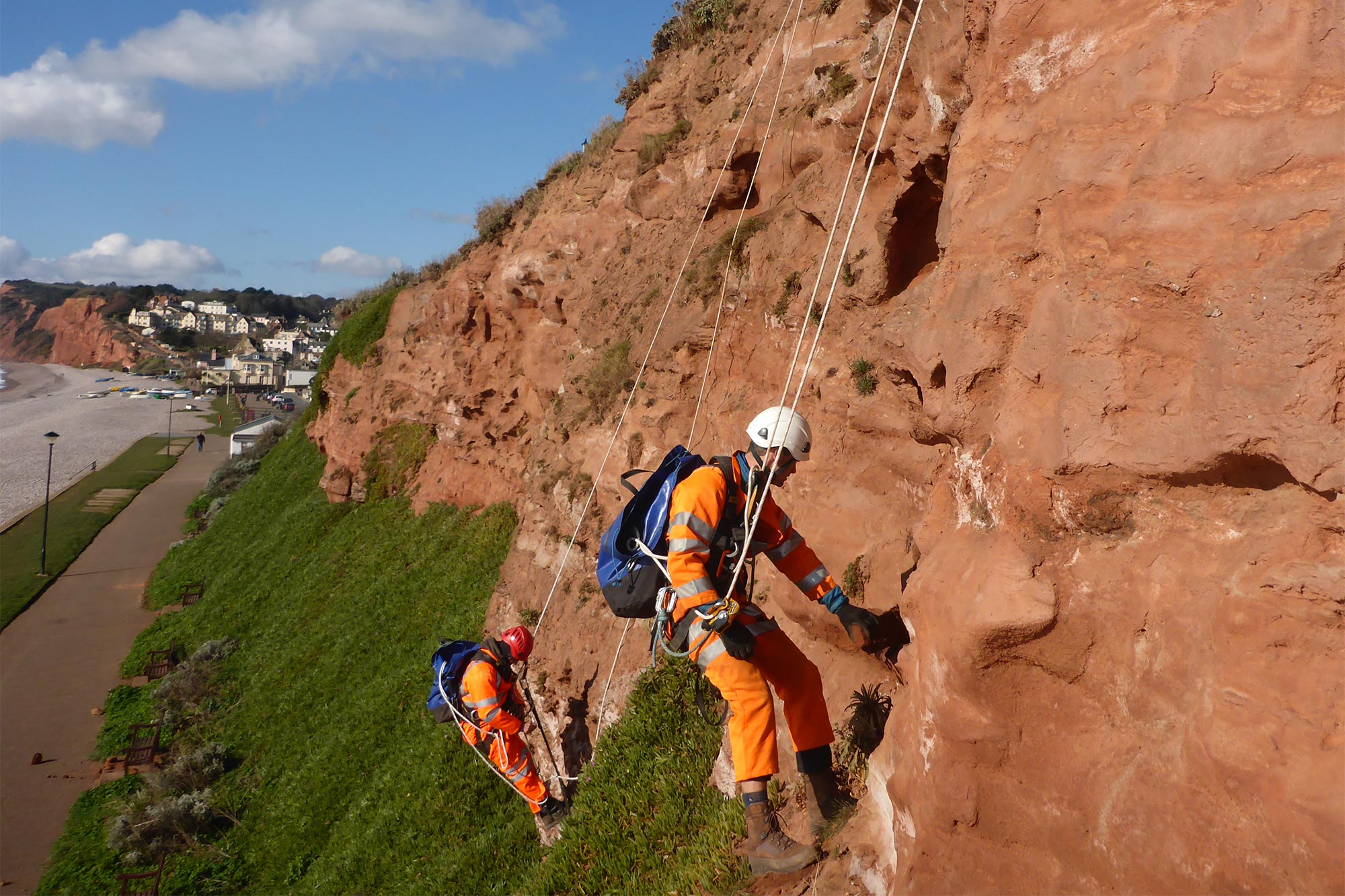 East Devon Cliff Inspections
JGP have been undertaking cliff inspections in East Devon on behalf of the the local Council, EDDC.  Working with rope access specialists, Abcas, JGP used rope access techniques to assess the stability of a number of cliff and coastal slopes.
The aim of the annual inspections are to assess the stability of the slopes for public saftey and to identify any remedial works required.  Where possible, scaling works were carried out by Abcas at the same time as the inspections under the direction of one of JGP's senior engineering geologists.