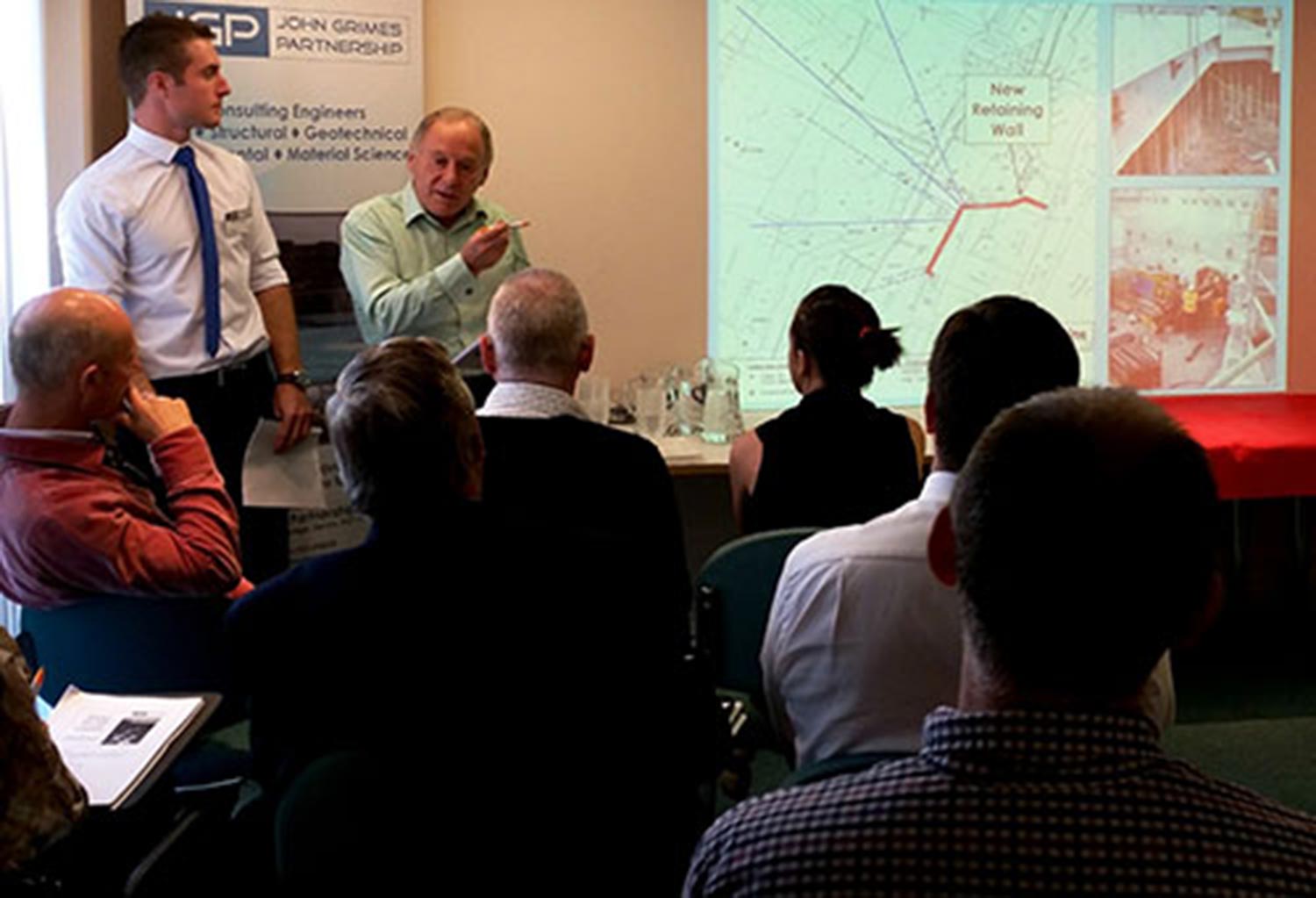 Geotechnics in the SW Seminar
On the 25th of September JGP held the second of a series of training days on Geotechnics in the Southwest.  This day-long event was funded by the Local Authority Building Control (LABC) and Plymouth City Council (PCC) and was held at our offices in Ivybridge, Devon.  The training day was aimed at personnel involved in development schemes in the southwest and was attended by a variety of organisations, including the local authority, developers and architects.
Senior staff from JGP presented the following topics:
·         Introduction to local geology and ground conditions
·         Geotechnical implications for buildings/foundations
·         Slope stability and coastal considerations
·         Site drainage and flood risk
·        Implications of contaminated land and radon
The day ended with a question and answer session.