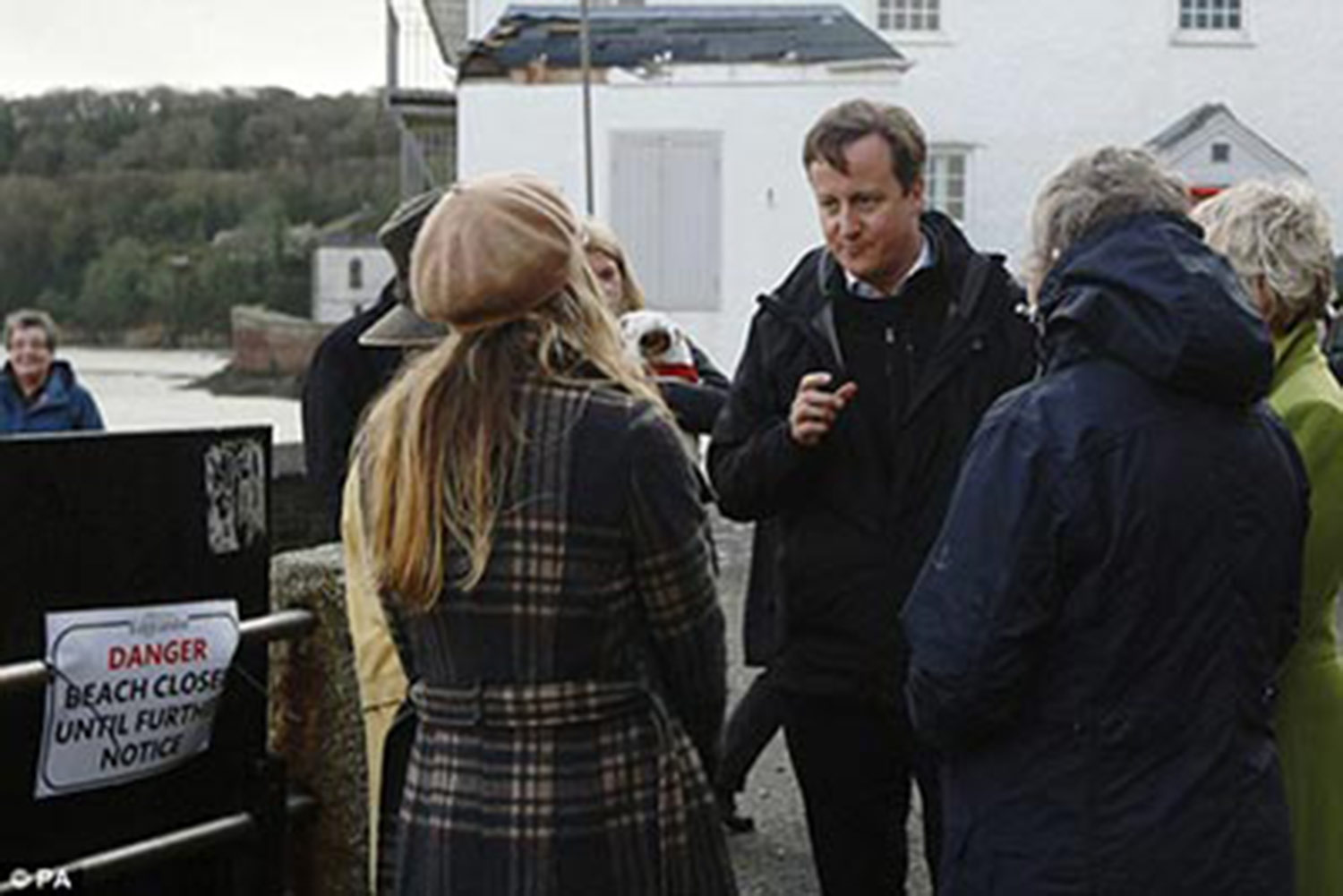 Letter from the Prime Minister, David Cameron
JGP were extremely pleased to receive a letter from the Prime Minister, David Cameron in the post this morning regarding Kingsand Clock Tower.

The Clock Tower was damaged in the storms of February 2014 and in the days following the storm the Prime Minister visited the village to talk to local residents and survey the damage caused.

The Prime Minister was instrumental in ensuring that government funds were made available to help with the repair and improvement of the sea wall protecting the Clock Tower.

In his letter to us, the Prime Minister states:
"I can only imagine how pleased the local community must be to see work progressing on its much loved landmark. I hope that the Tower will continue to stand tall and represent the strength and resilience of the people of Kingsand for many years to come".

On behalf of all involved in the work to save and repair the iconic Kingsand Clock Tower we would like to thank the Prime Minister for his support and feel privileged to have played our part in its successful restoration.