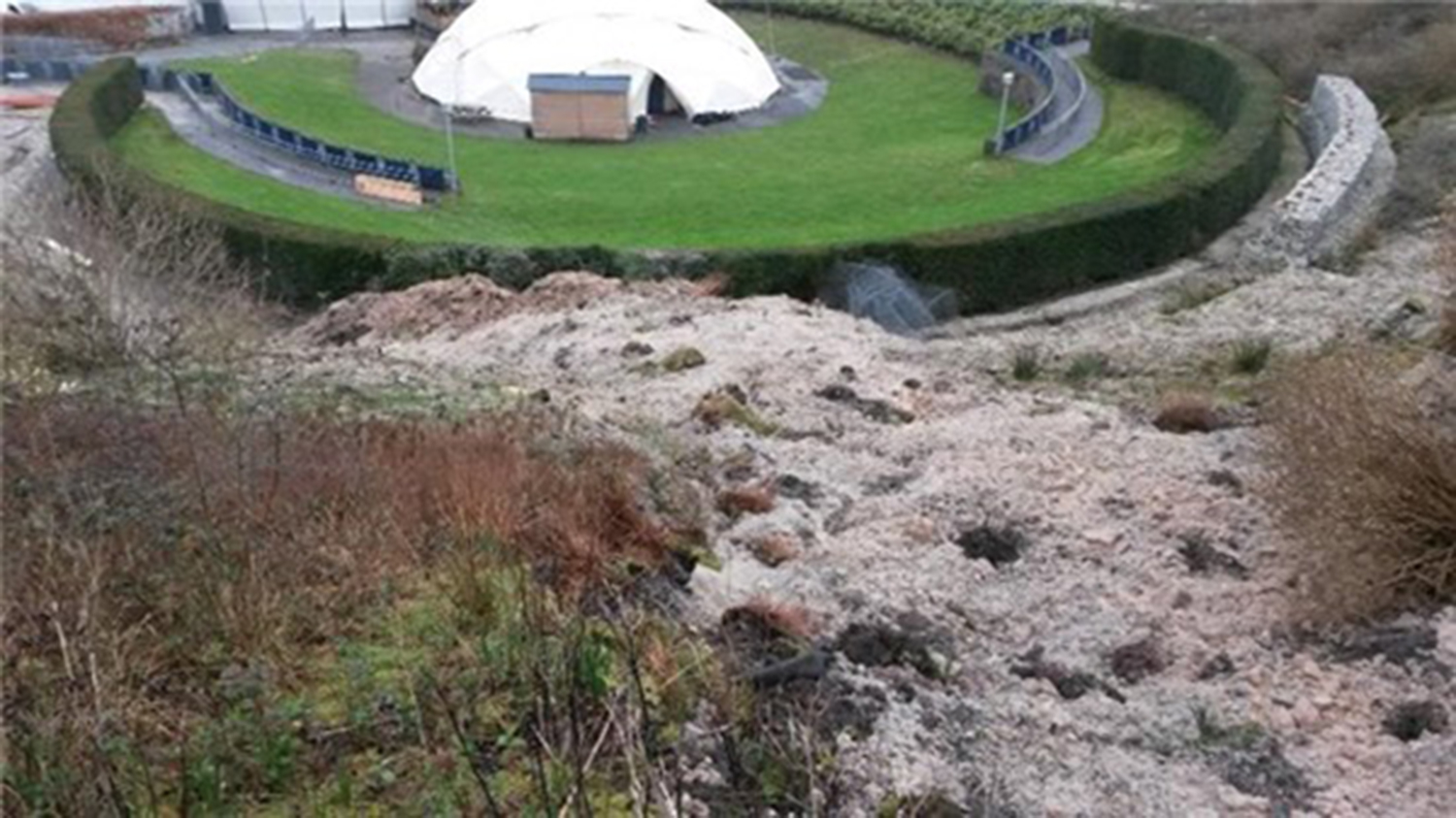 Arena, Eden Project, Cornwall
JGP is proud to be continuing to provide The Eden Project with geotechnical advice. Our recent involvement followed a small surface slope failure to the rear of the Arena area which occurred after heavy rainfall.
JGP supervised investigation works, which involved drilling into the slope and provided a design solution, which included improved slope drainage.
The remediation works, including the slope drainage improvements were complete before the busy half-term school holiday period.
The Arena is host to numerous concerts and events, which take place at The Eden Project  each.   Famous acts that have graced the Eden Project include Elton John, Gary Barlow, Snow Patrol, Jessie J, and most notably, the Live 8 Africa Calling concert.