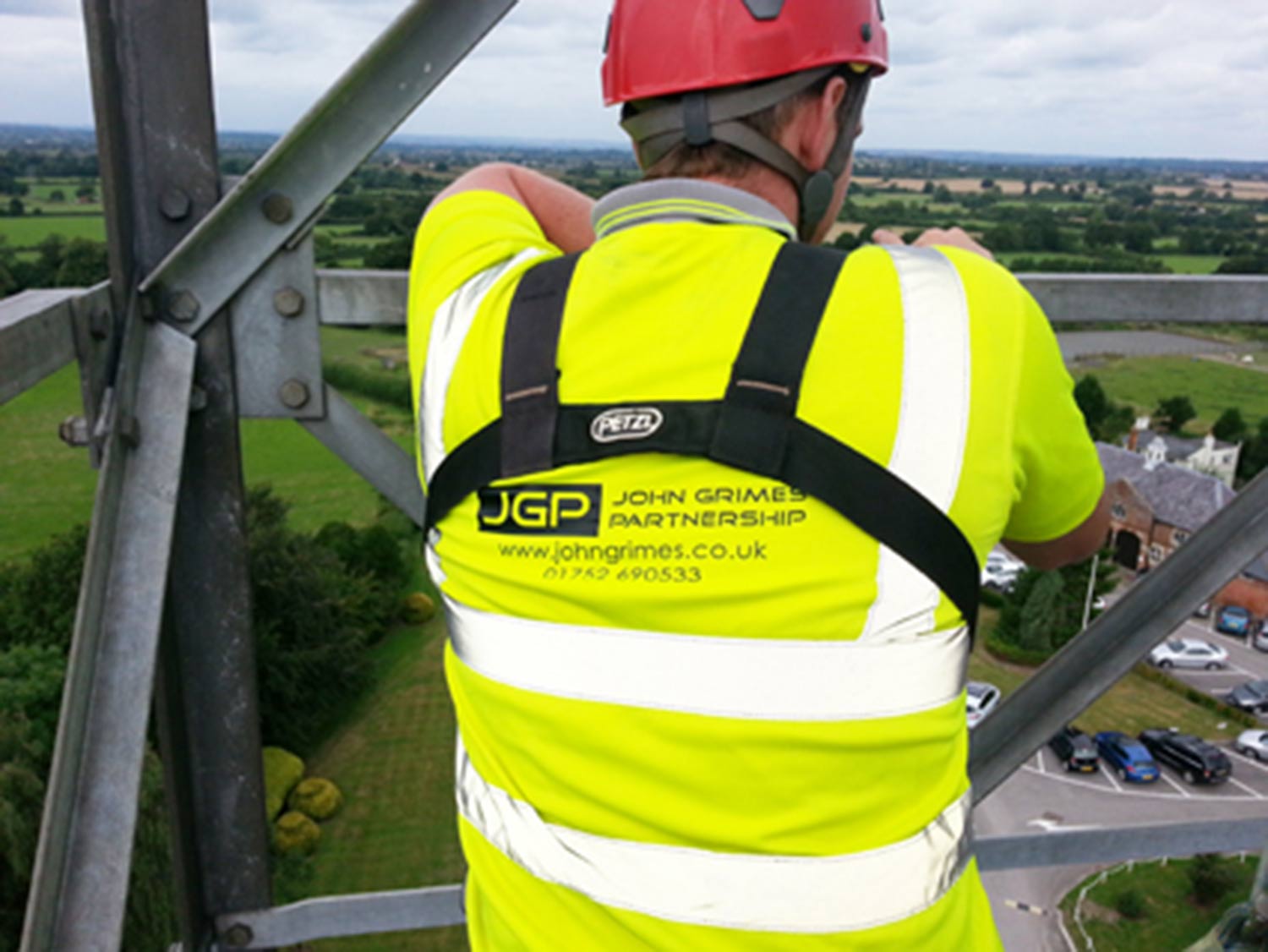 Inspection of Wiltshire Fire & Rescue mast
Last week, two of our roped access team, Tim Grimes and Richard Glover, undertook a visual structural inspection of a 40m high tower for Wiltshire Fire & Rescue service.
The inspection consisted of using roped access techniques to visually inspect all structural elements of the mast for safety and maintenance purposes.
If you require any further information on our roped access capabilities, please contact us on post@johngrimes.co.uk or 01752 690533.
Rope Access
JGP has used roped access techniques for many years with an excellent safety record. Our structural and geotechnical engineers are IRATA trained. We also employ 'confined space' trained staff.
For many applications, roped access techniques provide a safe, practical and cost-effective approach for difficult to access areas.
The need for scaffolding is eliminated and the Engineering Geologist or Structural Engineer can reach the exact location safely and accurately.