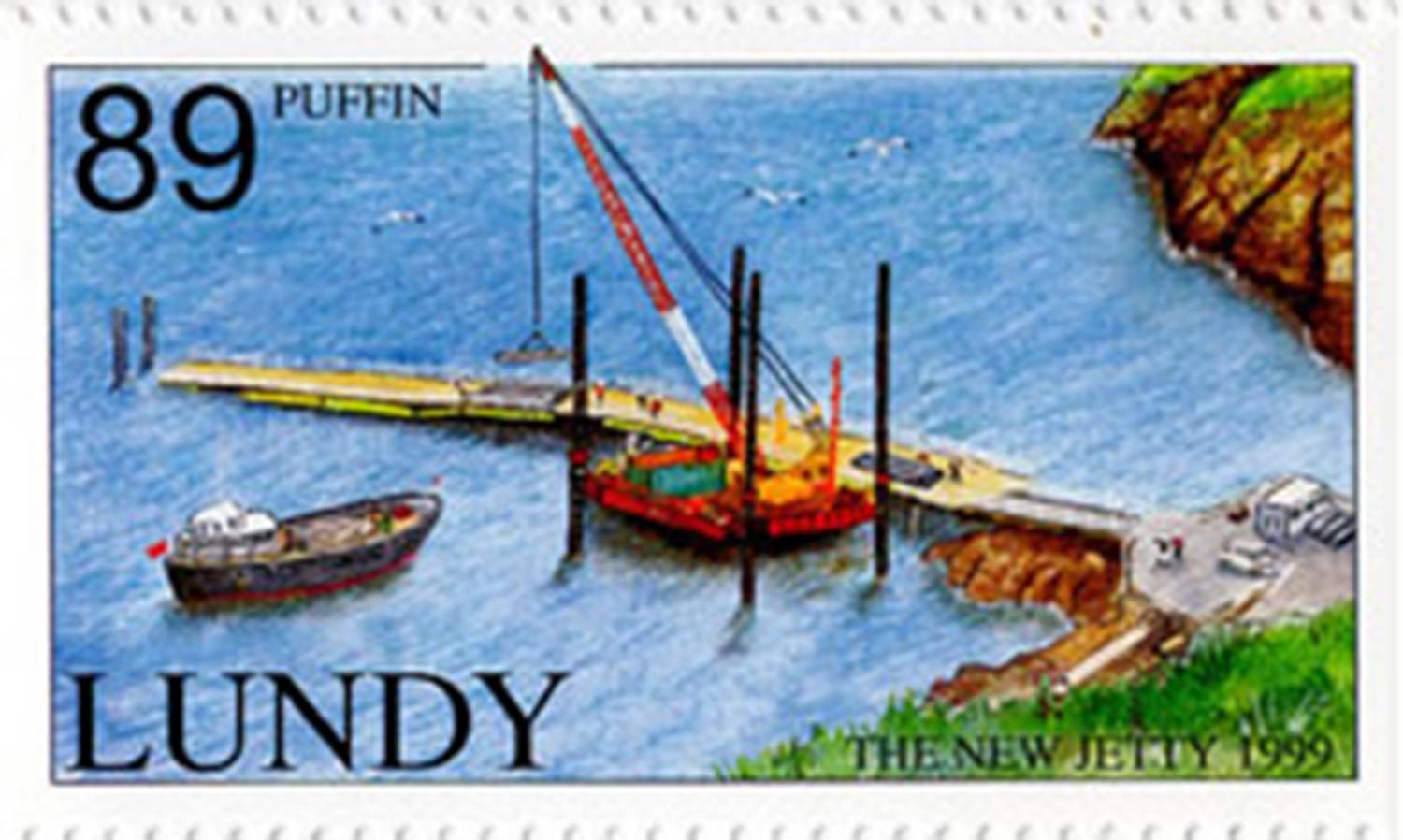 JGP engineering Jetty Featured on a postage stamp!
Lundy Island operates the oldest private postal service in the world. Since 1929 Lundy has issued some 350 postage stamps. In May 2012 a set of five thematic commemorative records were issued.
The 89 Puffin Lundy Jetty stamp commemorates the jetty constructed in 1999
This Jetty was engineered by JGP.