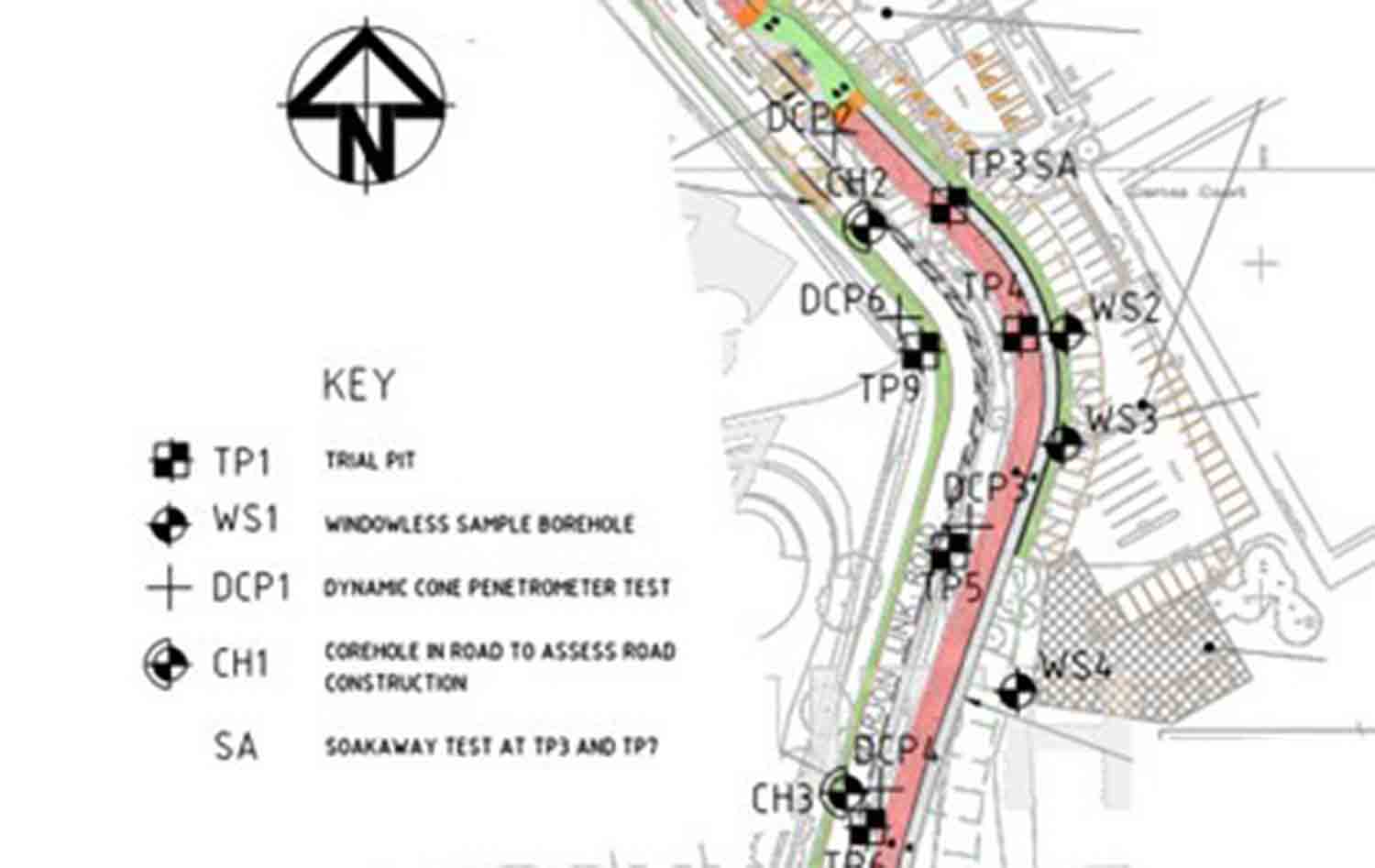 Marjon Link Road £1.5m Improvement
JGP are undertaking the final stage of ground investigation on behalf of AMEY as part of the construction works for the new £1.5M Marjon Link Road improvement scheme in Plymouth.  During the second half of 2013, JGP carried out the desk study and site investigation of the proposed route for geotechnical ground conditions and to identify any potential contamination issues.  The investigation involved windowless sampling boreholes, trial pitting, dynamic probing, in-situ soakaway tests, as well as various geotechnical and chemical analyses on samples derived from the ground.
The existing road will be widened to provide a two-way bus lane, cycle lane and footpath between the University of St Mark & St John (Marjon) and Derriford Hospital.  It will allow bus services to bypass a single lane section of the A386 and the heavily congested Derriford Roundabout, thereby significantly improving bus journey times as well as easing congestion on the A386.  The new road is expected to open in spring 2015.
Works to build a new link road between the University of St Mark and St John and Derriford Hospital will get under way on 8 December 2014.
The Marjon Link Road Scheme will widen the existing road between Plymbridge Lane and Derriford Road to provide a new two-way link for buses. This will reduce journey times and improve reliability by allowing buses to access the university and hospital without using Derriford Roundabout.
Developed in partnership with the university and Derriford and Nuffield Hospitals, the scheme also includes a shared pedestrian and cycle path and will provide better access to the university campus.
In May 2013 we were awarded over £1 million from the Department for Transport's Local Pinch Point Fund, boosted by an additional £745,000 of developer contributions and the remaining £600,000 funded by the Council.
More civil engineering services can be found below: